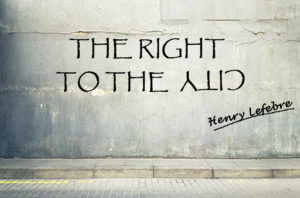 Every Thursday between February, 11th 2021, and March, 18th the Global Platform for the Right to the City will hold the online course " Decoding the Right to the City " with the objective of discussing the main international references on the subject.
The different theoretical trends and lines of approach on the right to the city will be discussed, as well as the practices and social struggles that have been mobilizing this concept.
Directly connected with the concrete experiences developed by various member organizations of our network, the course will also situate the right to the city in relation to political agendas at the international level, such as Agenda 2030 and the New Urban Agenda.
Registration will be free and open to all people interested in the topic.
More details will be posted soon on our social networks, stay tuned!