Résumé
A l'occasion de la Campagne pour le Droit des Femmes à la Ville, nous vous présentons une vidéo qui fait entendre la voix de 10 femmes leaders et militantes du monde entier, qui travaillent depuis plusieurs décennies sur les grands enjeux clés pour la réalisation de l'égalité entre les genres et du Droit des Femmes à la Ville.
Voir la vidéo ici.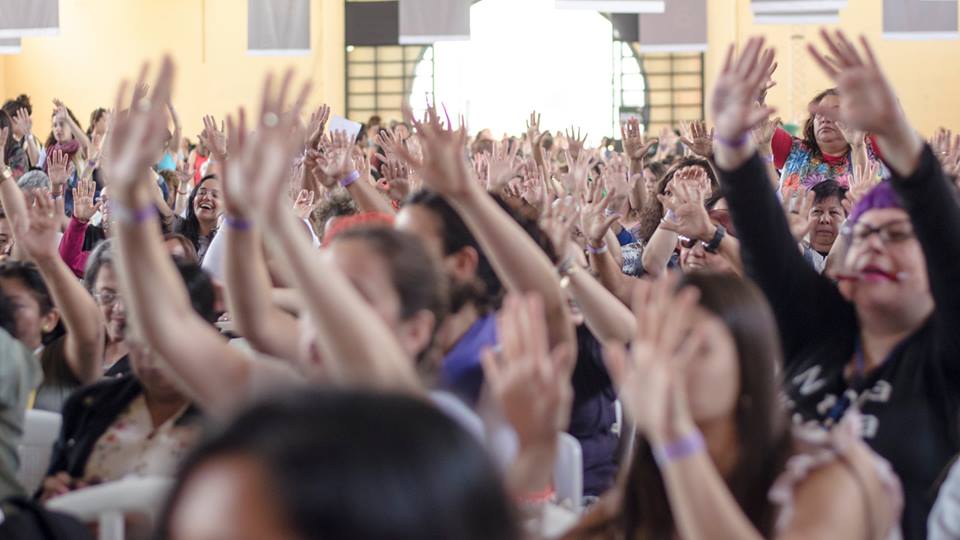 Photo Julia Kubrusly, 14º EFLAC (Encuentro Feminista Lationamericano y del Caribe)
On the occasion of the Campaign for Women's Right to the City, we present a video that brings together the voices of 10 expert leaders and activists from around the world who for decades have been working on the different dimensions necessary to advance towards gender equality and Women's Right to the City.
They represent various organizations and networks that constitute the Gender Group of the Global Platform for the Right to the City (GPR2C). In the video, they refer to some essential aspect of the Women's Right to the City Manifesto, which attempts to answer the question: How can we make the Right to the City a reality for women??
Among other ideas, they point out the need to adopt measures to fight discrimination against women and girls; the importance of guaranteeing women's political participation in cities; the right to housing and the right over their own bodies; and the urgency of having cities free of violence so that women and girls can study, work, and carry out all the activities of daily life without fear.
In addition, the specialists emphasize that it is necessary to advance the recognition of women's contributions to the economy and wealth of cities, in the redistribution and reduction of unpaid work carried out mainly by women, as well as in overcoming social, economic and gender inequalities between urban and rural areas.
We thank the women who participated: Ana Falú (CISCSA/GPR2C Gender Group), María Fides Bagasao (Community Organizers Multiversity), Violet Shivutse (Huairou Commission), Maite Rodríguez Blandon (Guatemala Foundation), Kalpana Viswanath (Safetipin), Graça Xavier (União Nacional por Moradia Popular), Marisol Dalmazzo (AVP Foundation for Social Development), Magdalena García (MIRA México / GAP Mujeres), Kathryn Travers (Women in Cities International – WICI) and Esther Mwaura-Muiru (GROOTS Kenya).
We invite everyone to watch the video and
join the Manifesto for Women's Right to the City!