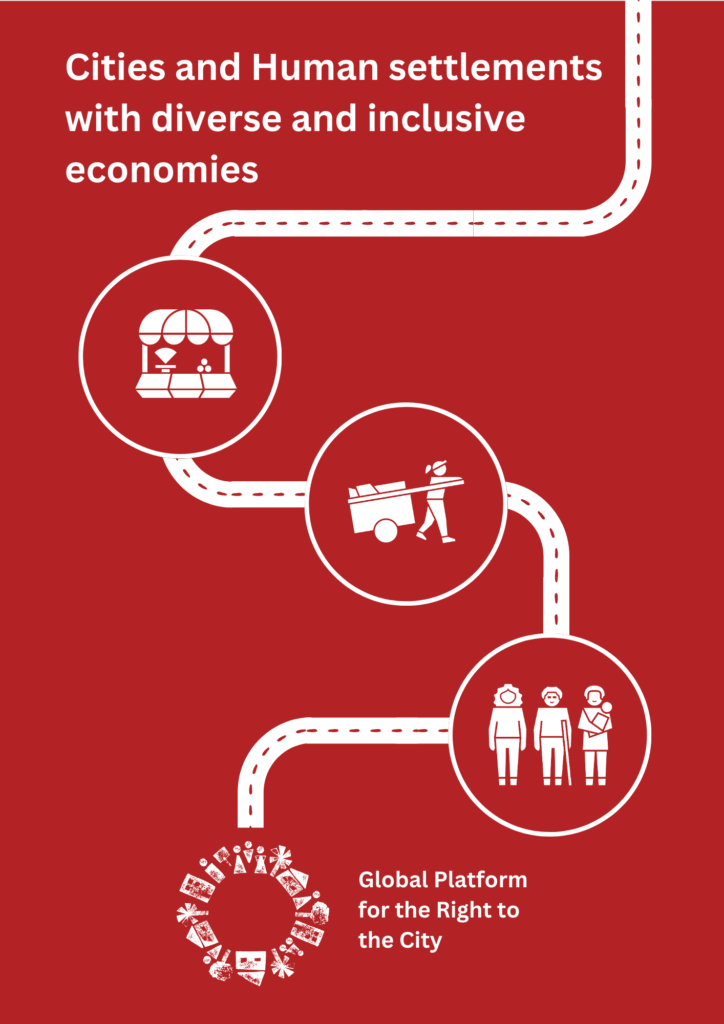 This Global Platform for the Right to the City (GPR2C) document aims to visibilize the Right to the City approach to diverse and inclusive economies as to fulfill just, inclusive, safe and sustainable cities, villages and human settlements, defined as commons essential to a full and decent life.
This document is produced as part of the GPR2C collective campaign "The best urban economies are diverse and inclusive: a Right to the City pillar" launched on the World Day for the Right to the City (October 31st) during Urban October 2023, in response to the UN-Habitat theme "Resilient urban economies. Cities as drivers of growth and recovery" and on "financing sustainable urban future for all".
The conjunction of multiple crises, most notably the environmental/ climate emergency and the deepening of socio-economic inequalities between and within countries, deepened by the combined effects of the COVID-19 pandemic, makes clear the need for a paradigm shift, particularly in terms of models of production, consumption and decision-making, towards economic models and systems that are founded on a rights-based solidarity approach, which leverage the social and economic function of common goods, putting the care for the people and the planet at the center.
This document describes some of the main pillars of diverse and inclusive economies under the Right to the City framework, their inclusion and linkage with international agreements and agendas, as well as presenting a set of enabling actions that can be taken at the local level to promote and leverage diverse and inclusive economies, and support those who drive them.
Discover more with the specific campaign for this Paper on the occasion of World Day for the Right to the City 2023!
Download the paper here👇👇