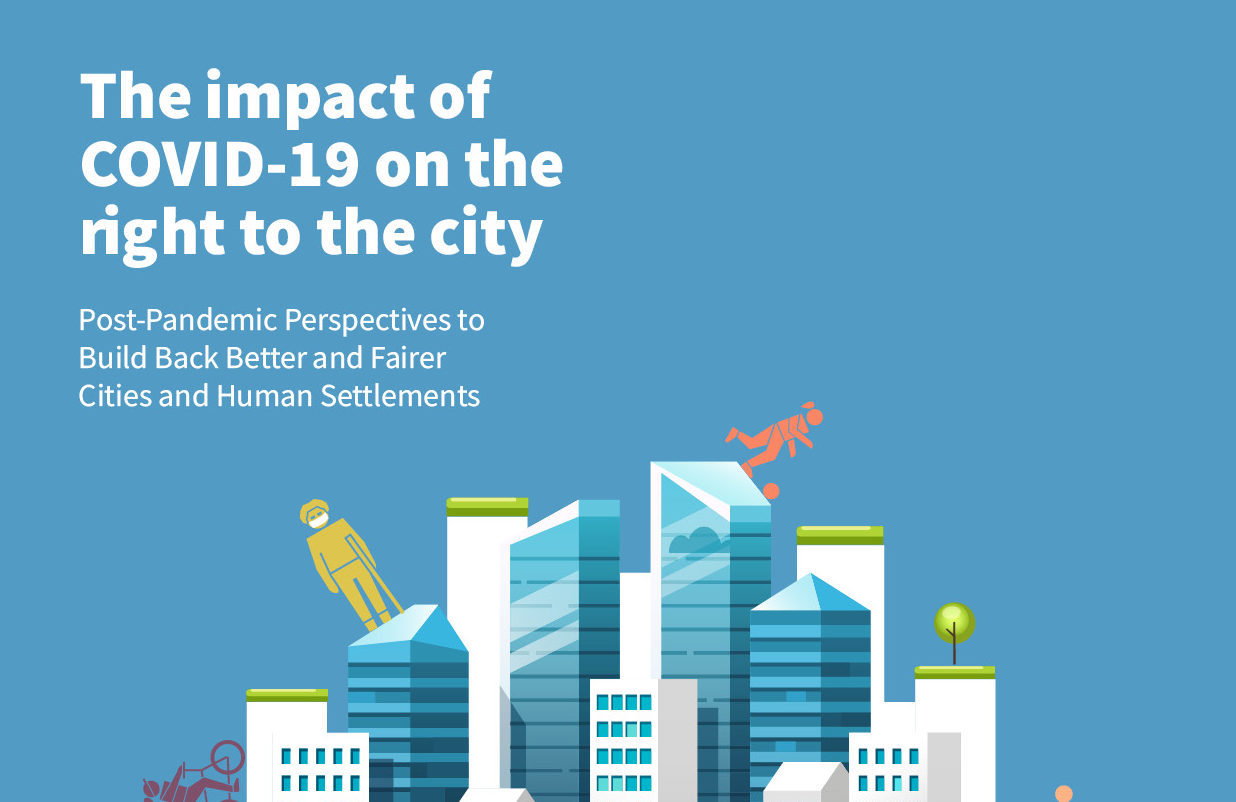 Since 2020, the Global Platform for the Right to the City (GPR2C) has embarked on a collective learning process together with all its members and allies for the elaboration of a series of thematic papers to explore and deepen into the key conceptual and programmatic contents related to the Right to the City. These documents are intended to strengthen the advocacy, training, networking, and communication work of the GPR2C.
On this occasion, we are launching the thematic paper: The Impact of COVID-19 on the Right to the City: Post-Pandemic Perspectives to Build Back Better and Fairer Cities and Human Settlements. This Thematic Paper aims to be useful to a variety of stakeholders (civil society, governmental institutions, the private sector, academia, etc.) in their efforts to Build Back Better cities and human settlements in post-pandemic times, by using the Right to the City as a guide for change.
Visit the launching campaign for this Thematic Paper on Urban October 2021!
DOWNLOAD HERE👇👇