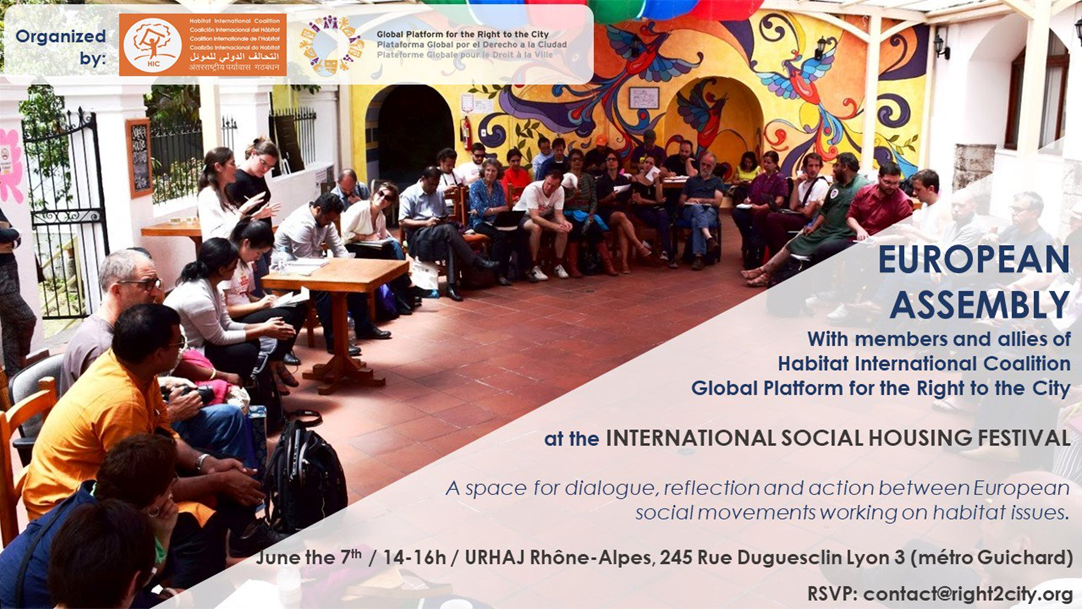 Tommorrow on June 7th, between 14h and 16h, HIC and the GPR2C will convene their European Assembly at the International Social Housing Forum in Lyon.
We invite you to this public gathering where we will be discussing shared challenges and solutions to the fulfilment of the Right to Housing and the Right to the City in Europe.
This is an open space for dialogue between all social elements, whether individual or collective, to discuss and reflect on issues facing those engaged in the fight for habitat rights, so whether you're just looking to learn or have something yourself to share, please come along!
The Assembly will be hosted at l'URHAJ Rhone-Alpes, 245 rue Duguesclin Lyon 3 (métro Guichard).
We look forward to meeting and greeting you there!