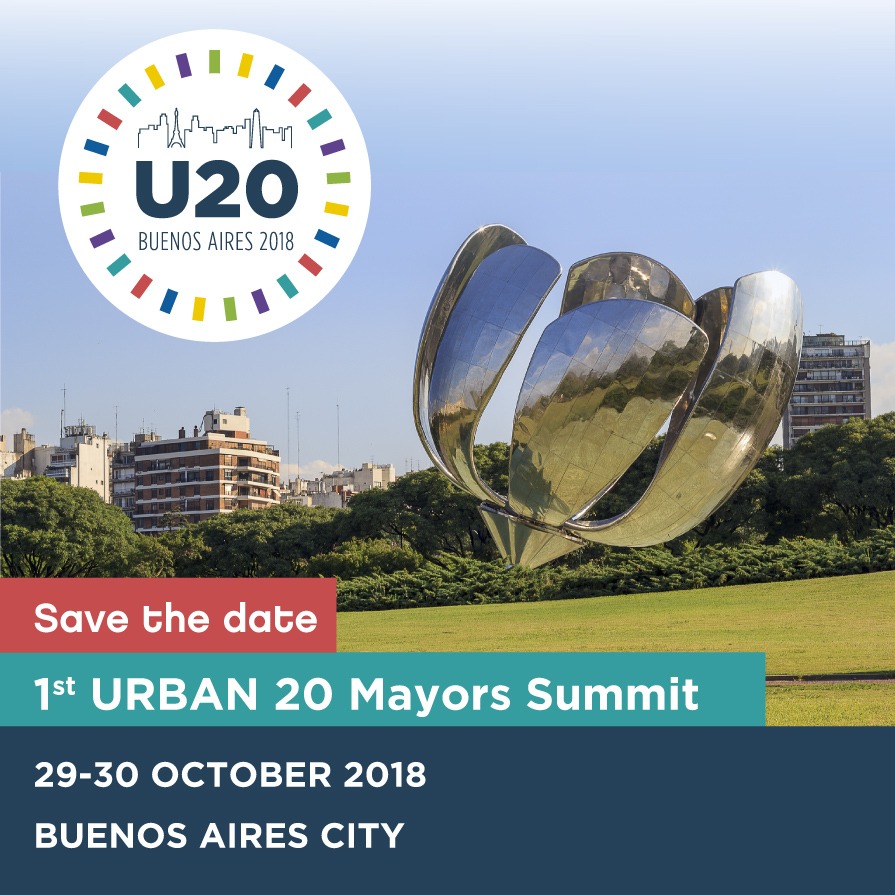 The First Urban 20 Mayors Summit offers a unique opportunity to showcase the increasingly important role that cities play in responding to global challenges, such as climate change, and their contribution to the objective of fair and sustainable development.
The U20 Mayors Summit Open Day will take place on October 29th. It will be open to an international audience and enable interactions with mayors from all around the world. There will be panel discussions and talks held to engage mayors, high-level urban stakeholders, financial and development institutions, and global change makers on the role of cities in relevant G20 priority areas, including climate action, the future of work, social integration, women empowerment and access to finance.
The high-level segment of the U20 Mayors Summit will take place on October 30th. It will present the contributions and asks of U20 to the G20 Heads of States. Mayors of U20 will be invited to discuss and approve the final U20 Communiqué et future orientation for U20 2019. The 2018 U20  Communiqué which will be formally presented to Argentine President, Mauricio Macri, and 2018 President of the G20 at an exclusive meeting with the Mayors, for consideration by the G20.
For more info: www.urban20.org