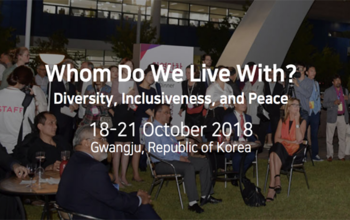 Under the theme of Whom Do We Live With? Diversity, inclusiveness, and Peace will held WHRCF 2018 at the Kimdaejung Convention Center in the City of Gwangju.
Some of the topics that will be discussed are respect, tolerance, and solidarity, which lie at the heart of this practice. Accordingly, at this year's forum, local governments are also invited to have in-depth discussions with the central government to search for a new vision of cities as the main agents of implementing universal human rights over the next 70 years.
Concurrently, officials from different human rights cities as well as numerous activists are expected to participate in the 'Asia Human Rights Cities Network'.