Don't miss the opportunity to be one of the initiatives of change chosen by Transformative Cities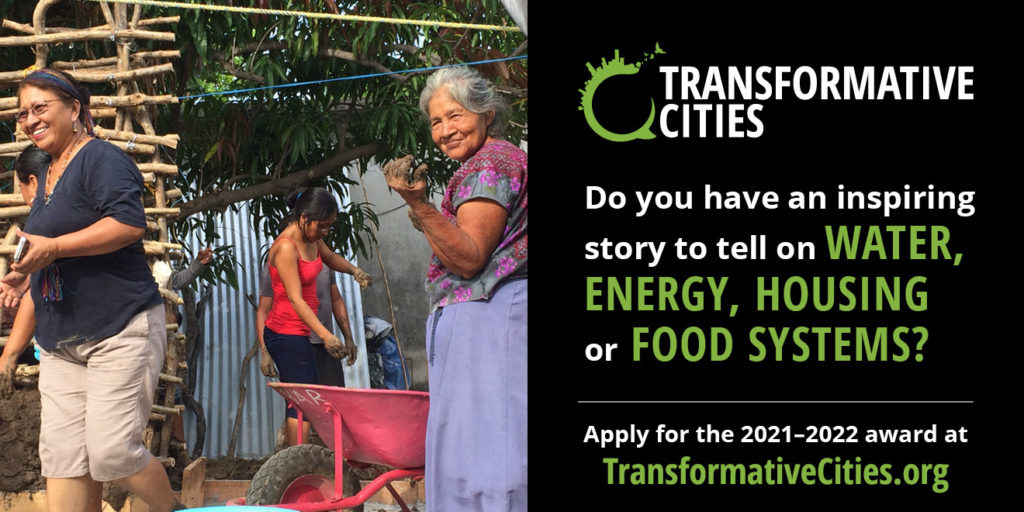 The 2021-2022 edition of the Transformative Cities Award has just been released: "The world needs inspiring stories of change. Are you part of the solution?" is the motto of this initiative that this year celebrates its 4th edition.
Transformative Cities builds on the belief that amplification of changes in different locations can help facilitate change on a global level. That is why this initiative continues since 2018 (check out the featured initiatives of the previous editions including some HIC Members and Allies), giving visibility to progressive local governments, municipalist coalitions, social movements and civil society organizations experiences of building solutions to our planet's intertwined political and ecological crises.
Launched by a group of regional and international organizations that includes HIC, the Transnational Institute (TNI) and the Global Platform for the Right to the City between others, it draws on the emerging wave of transformative practices and responses taking place at the municipal level worldwide, by launching a unique platform and award process that will facilitate the wider dissemination of the lessons and inspiration from such practices.
Want to know more about who is behind it, who can apply, how and when?