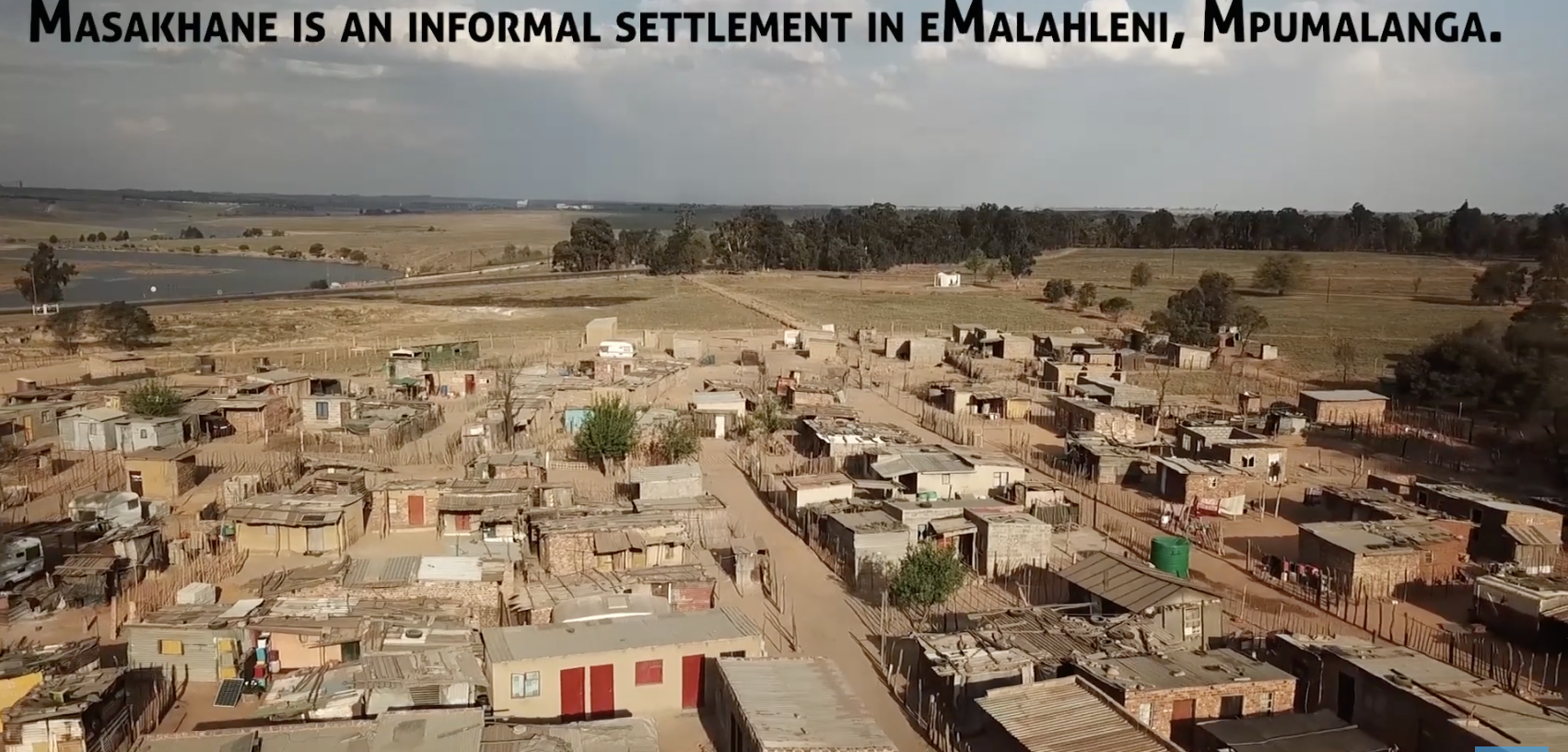 Masakhane is an informal settlement in eMalahleni, Mpumalanga (north-east South Africa). People started living here 50 years ago. It has nowadays an aproximate population of more than 3.700 people. Residents of Masakhane in eMalahleni have never had running water. Instead, they have to use buckets and wheelbarrows to carry water from one of the 33 JoJo tanks in the area. But these tanks are not filled regularly, leaving community members to wonder when they'll next have access to this basic service.
Planact, a non-profit organisation promoting inclusive local governance processes, and member from South Africa of the Global Platform for the Right to the City (GPR2C), has witnessed institutionalised spaces of engagement as ineffective or poorly utilised. The people from Masakhane totally depend on the municipality good operationality to fill the water tanks regularly. Unfortunately, this does not happen. Consequently, all too often residents have reverted to protests to amplify their voice regarding services they need.
Wetu Memela, Assistant to the Planact Programme Coordinator, – interviewed in a recent report by the Bhekisisa Centre for Health Journalism that the situation in terms of water and sanitation is critical, as residents have to build their own toilets and there is water scarcity. Planact is denouncing and accompanying people living in communities like Masakhane. They basically contribute to advocate in front of the governmental authorities (both at a local, national and international level) to defend the right to water, right to health and, in sum, the right to the city of everyone in all kinds of human settlements in South Africa.
Know more about what programs and advocacy strategies is Planact implementing in South Africa to guarantee the Right to the City:
More about Planact
Planact is a non-governmental development organisation, whose aim is to bring about local development for the vulnerable within an integrated framework. Originally formed as a voluntary association of professionals in 1985, Planact has evolved into a well-established non-profit organisation whose contributions to urban development processes are widely known and valued. Planact focuses on deepening democracy at the local governance level by enabling and fostering genuine citizen participation in all local government development processes; advancing access to habitable environments; and linking previously marginalised and vulnerable citizens to economic opportunities.