In this Urban October, the Global Platform for the Right to the City (GPR2C) was very active around the campaign Cities for Dignity, not for profit!
This campaign aimed at putting pressure on all spheres of government to take action for long-term structural changes and to commit themselves to protect the social function of the city.
This meant ensuring equal and affordable access for all to housing, goods, services and urban opportunities, particularly for women, marginalized groups and people with special needs.
The campaign also contributed to a better understanding of the social function of cities and the Right to the City through pedagogical visuals, messages and real examples of public policies and initiatives. As a result, the Right to the City network was strengthened.
Impacts of the #Right to the City campaign during Urban October
Throughout Urban October we supported numerous campaigns and initiatives of our members, within the framework of the social function and the right to the city.
On World Day for the Right to the City (31 October), GPR2C's Members and Allies were very active sharing the declaration with our main messages, as well as fundamental public policies and initiatives already being implemented.
Thanks to this collaboration, together with  Members and Allies the GPR2C had a strong impact on social networks!
The #RightTotheCity was the sixth most important hashtag in the Urban October conversation, the 4th after other hashtags byUN, with GPR2C's account as the 4th most influential and 2nd most active.
In the main campaign family photo below you can observe how stories related to each other (who retweets and who mentions who), and how the different GPR2C's Members and Allies and other actors such as UN Agencies have been involved in the conversation.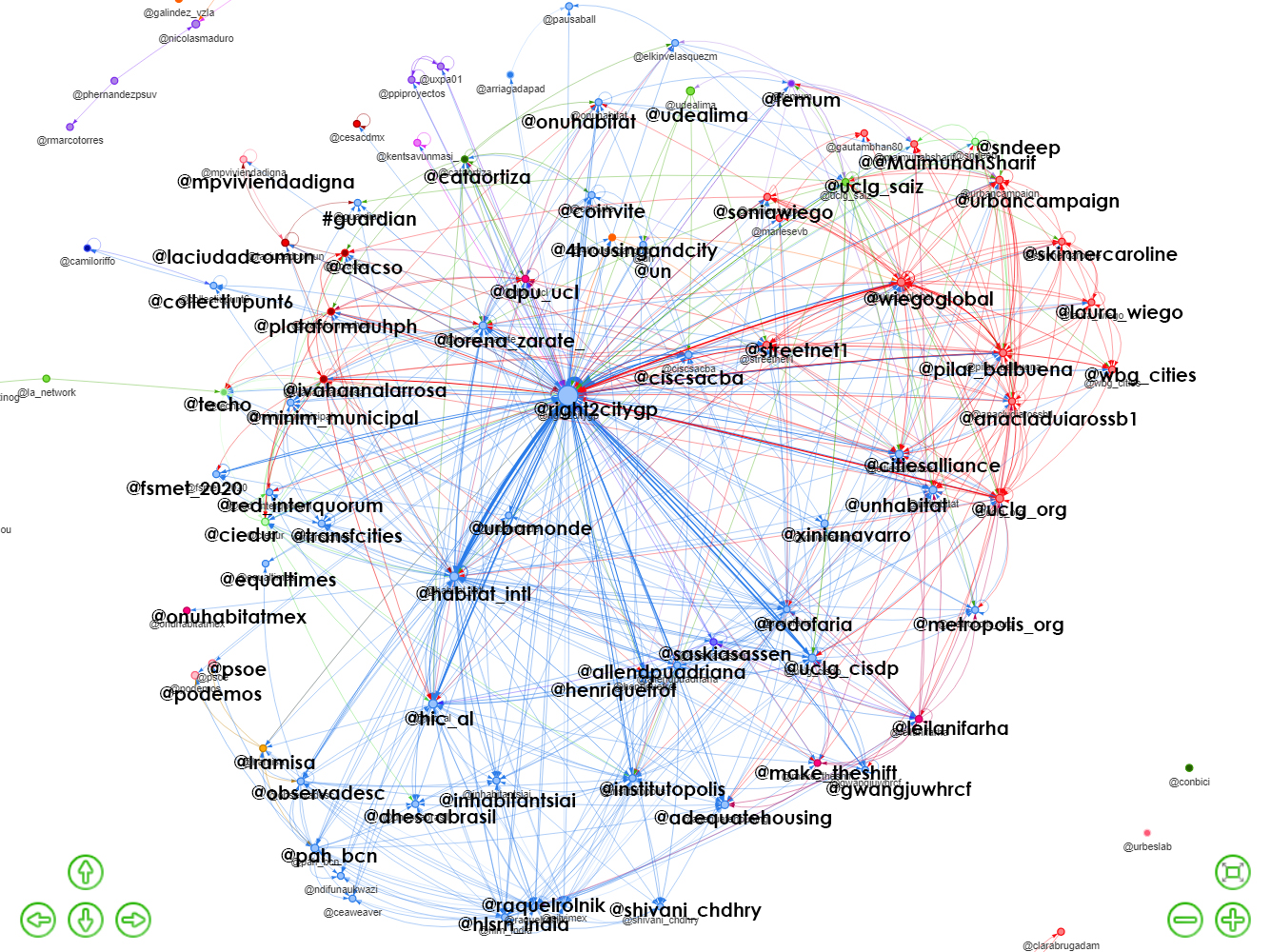 Thank you all for the strong mobilization to fight for Cities for Dignity, not for Profit!