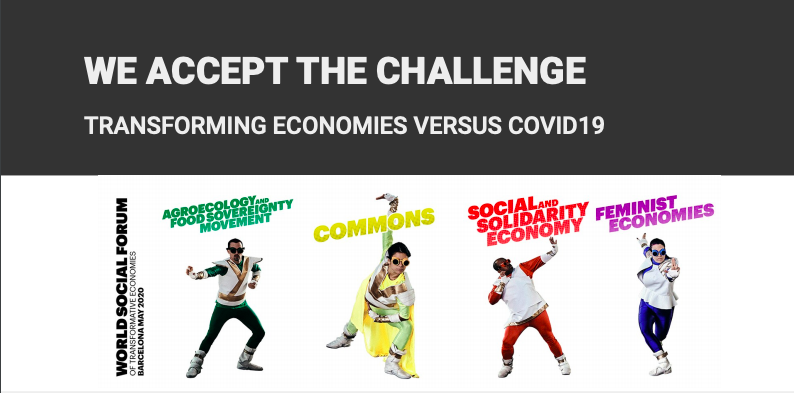 The first part of the World Social Forum on Transformative Economies 2020 took place online during July 2020.
The next part will take place in October, coinciding with the FESC, under the theme "We Accept the challenge: Transformative Economies versus COVID-19".
The organizations, networks, and entities participating in the FSMET process can register their transformative initiatives: struggles, campaigns, projects, policies, and practices that embody the search for transforming economies, in its broadest sense. We look for initiatives that respond to the great global challenges from concrete and localized practices.
KNOWLEDGE Culture, Imaginary, and Education.
NATURE Including the social dimension as well as Climate Justice
ECONOMIC AND FINANCIAL FLOWS Productive and reproductive, material flows and forms of exchange
POWER FLOWS at the institutional, political, and organizational levels.

Where can I register my initiative?

You can register an initiative through the participatory platform: https://forum.transformadora.org/.