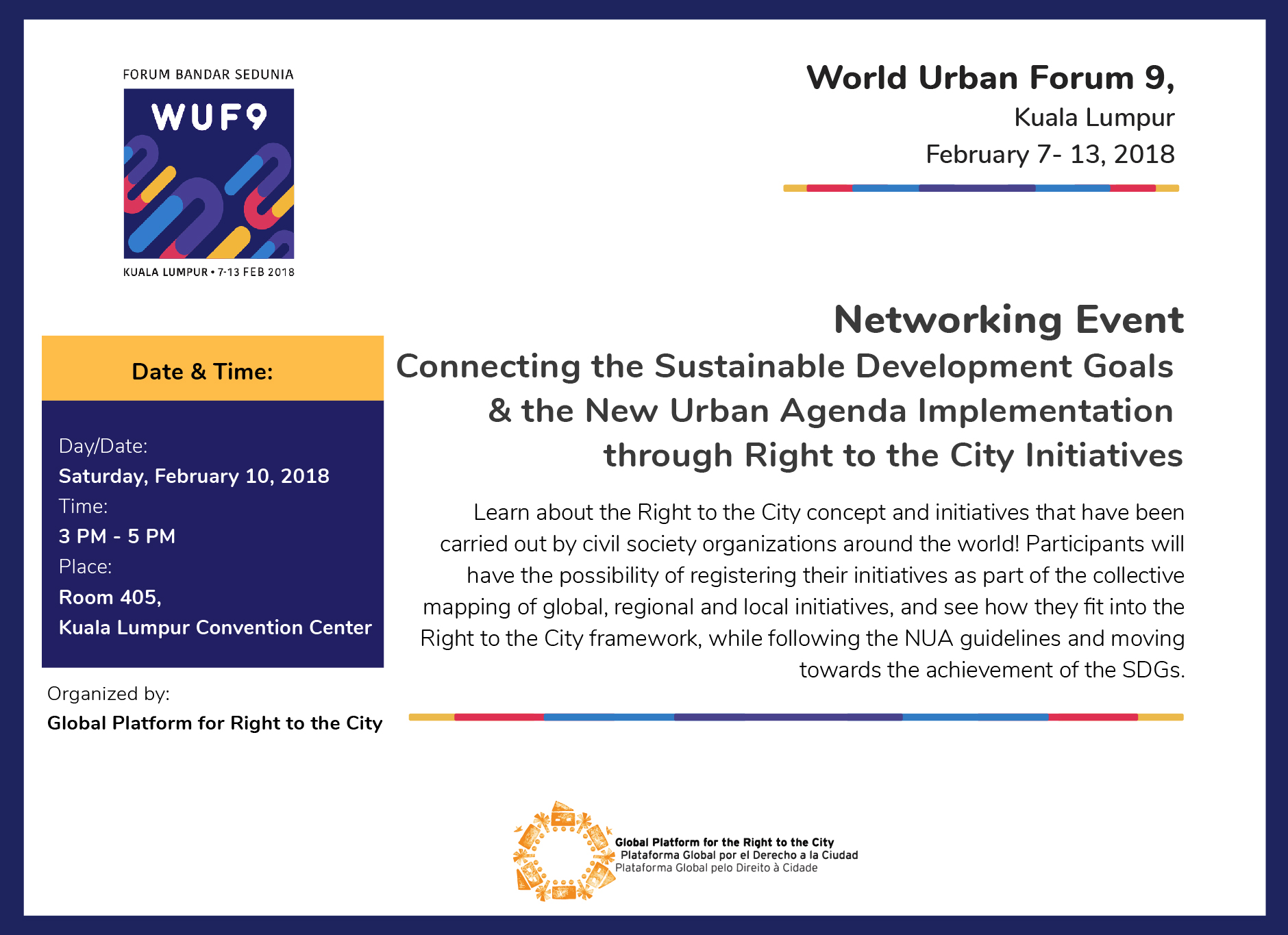 Implementing the New Urban Agenda (NUA) and the Sustainable Development Goals (SDGs) goes beyond government programs and initiatives. It requires everyone, at all levels of society, to act according to the principles of justice, inclusiveness, sustainability and participation. The Right to the City is therefore achieved both through improved sanitation, public infrastructure and other urban improvements, and through the everyday actions of anonymous people that produce, govern and enjoy our cities, villages and human settlements.
It is with the aim of highlighting this bottom-up approach to the implementation of the NUA and the SDGs that the Global Platform for the Right to the City has organized 3 events during the World Urban Forum 9: 'Cities 2030, Cities for all: Implementing the New Urban Agenda', to be held in Kuala Lumpur, February 7-13.
Training Event: 'Implementing the Right to the City on the Ground: Theory, Tools and Real-life Examples'. Saturday 10 February 2018, 11:00 – 14:00 – Room 404. This training will focus on how to identify the Right to the City in the guidelines and targets set out by the NUA and the SDGs. It will also look at already existing practice and collective knowledge around the Right to the City, and concrete projects on the ground directed towards implementing and achieving the commitments set in the NUA and the SDGs.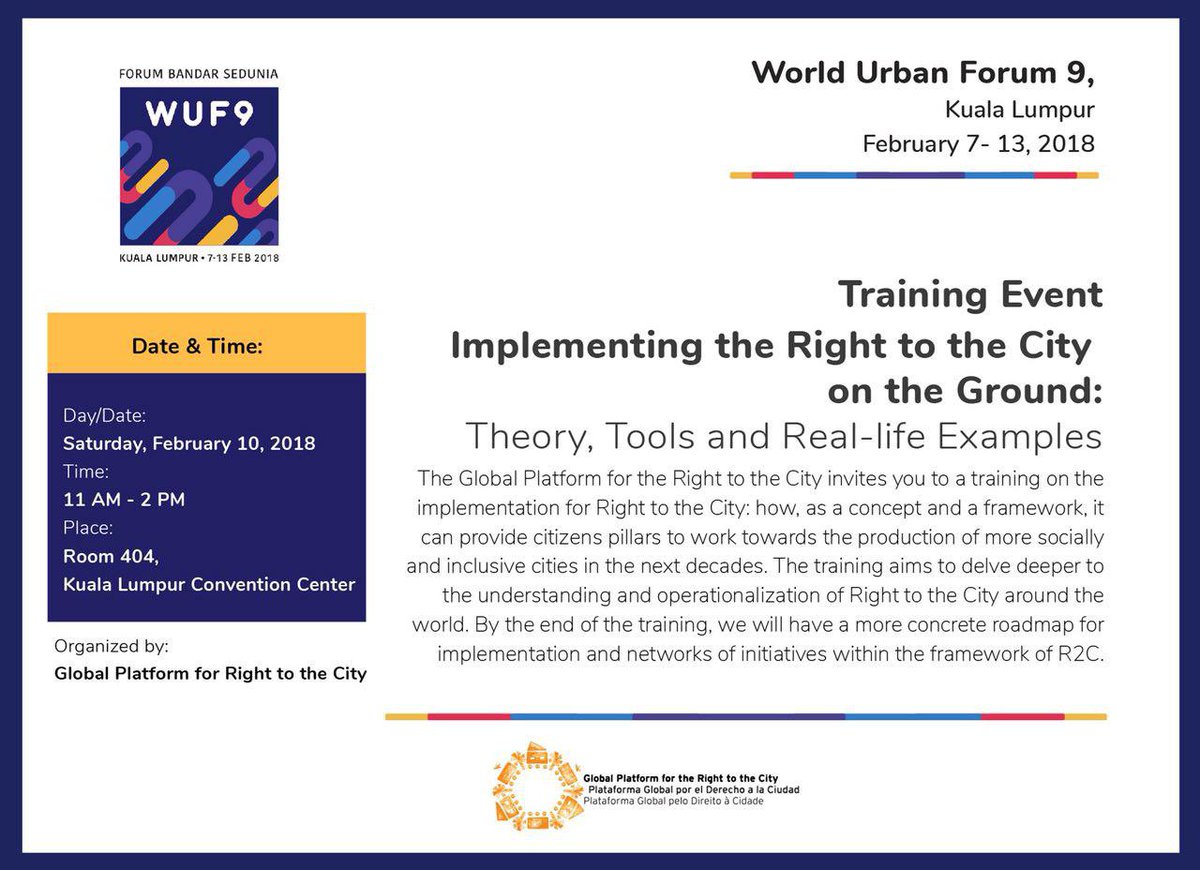 Networking Event: 'Connecting the Sustainable Development Goals and the New Urban Agenda Implementation through Right to the City Initiatives'. Saturday 10 February 2018, 15:00 – 17:00 – Room 405. In this event we will build map ongoing activities, initiatives and concrete projects that are implementing the SDGs and the NUA on the ground. We will identify what the different initiatives have in common, and foster productive synergies and further collaborations and cooperation.
Public Seminar:  'Whose city is it? Reclaiming citizen's collective Right to the City!'. Sunday 11 February 2018, 10:30 – 11:30 – 2, Jalan Hang Kasturi, City Centre. This public seminar will analyze the Right to the City as a citizen's collective right based on a film screening and an open discussion on how local struggles are connected to the international advocacy movement for the Right to the City.
See you all in Kuala Lumpur!