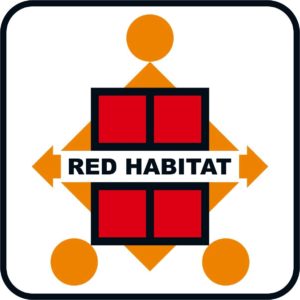 Description: Urban and Rural Habitat Projects and Research Workshop (RED HÁBITAT)
Red Hábitat is an organization that since 1993 has been promoting actions to recognize, respect and realize the rights to adequate housing and habitat and the right to the city. From urban planning at various scales, risk management, integrated water management, climate change, housing improvement in the framework of social production, solidarity financing systems, access to employment, focused on women builders. Its strategic lines with which it executes projects and programs are: applied research with a participatory approach; capacity building of the population and its social organizations through training processes, systematized and disseminated information; organizational strengthening; specialized technical assistance; all focused on political incidence so that actions are promoted from the state at its different levels for the implementation of the rights to habitat, housing and the right to decent work in the framework of the right to the city.
Mission:
We are allies of the excluded urban population, generating inclusive, democratic, participatory, sustainable, gender equitable and generational proposals for the promotion and implementation of the rights to the city, housing, and habitat.
Outreach: Regional
Right to the City Components:
2.Gender Equality

3. Inclusive Citizenship

4. Political Participation

5. Social Function

7. Diverse and Inclusive Economies

8. Urban-rural linkages
Woking groups:
Advocacy

Research and training

Gender

Regional
WebSite:  red-habitat.org