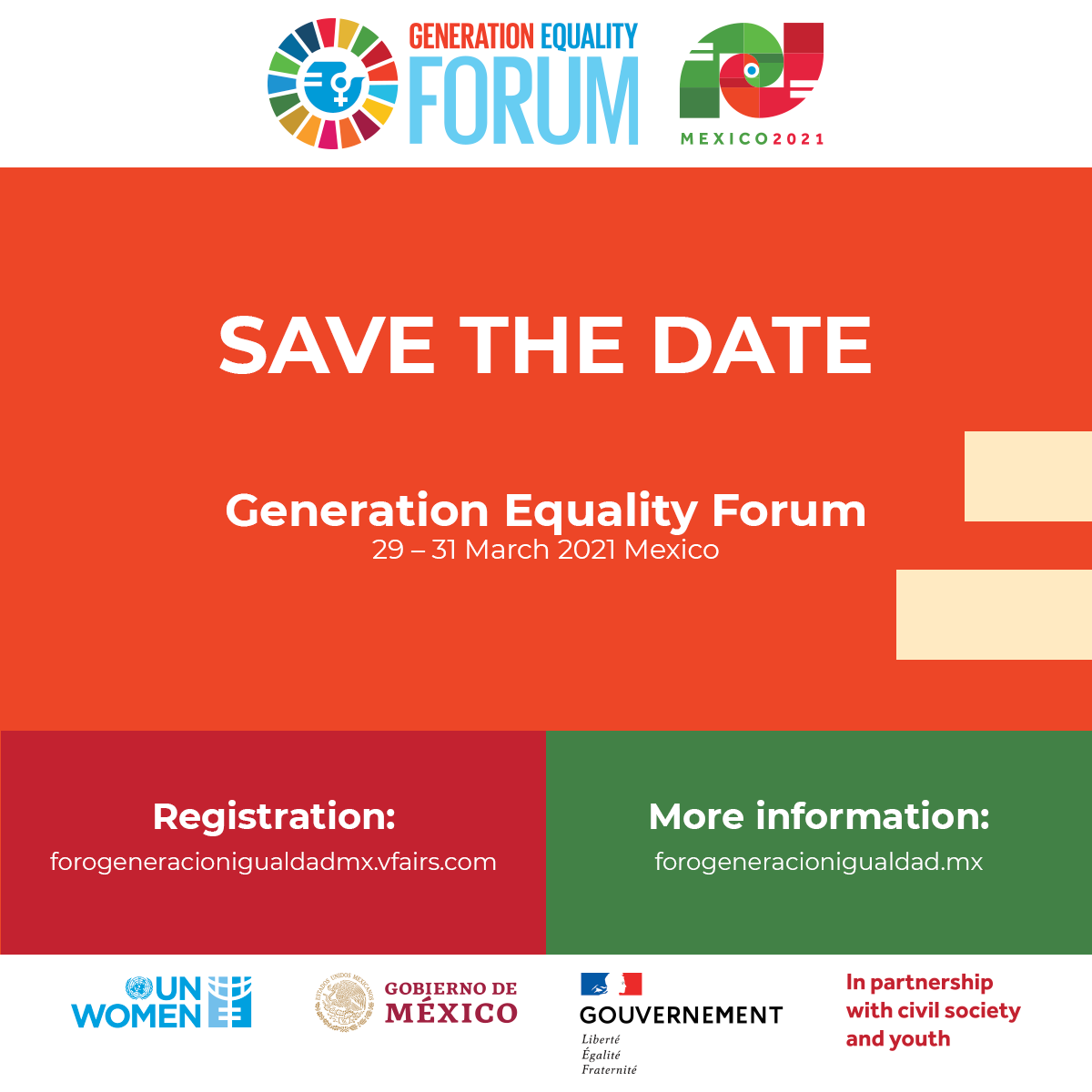 The Generation Equality Forum is a civil society–centred, global gathering for gender equality, convened by UN Women and co-hosted by the governments of Mexico and France. Kicking off in Mexico City, Mexico, on 29–31 March 2021, and culminating in Paris, France, in June 2021, the Forum will secure a set of concrete, ambitious, and transformative commitments to achieve immediate and irreversible progress towards gender equality. The landmark effort will bring together governments, corporations and change to define and announce ambitious investments and policies.
The Forum responds to the fact that—despite the commitments made in Beijing in 1995 to take strategic, bold action on gender equality—progress and implementation has been slow. Not a single country today can claim to have achieved gender equality. With women's rights at risk of rolling back further as a result of the COVID-19 crisis—due to heightened poverty and risks of gender-based violence—the Forum is a rallying point to finally achieve the human rights of all women and girls.
The Generation Equality Forum will also fuel a powerful and enduring coalition for gender equality, bringing together governments, activists, corporations, feminist organizations, youth and allies to achieve transformative change.
To learn more about the Forum, the Action Coalitions and to stay up-to-date on all the latest developments, visit the Generation Equality Forum website.