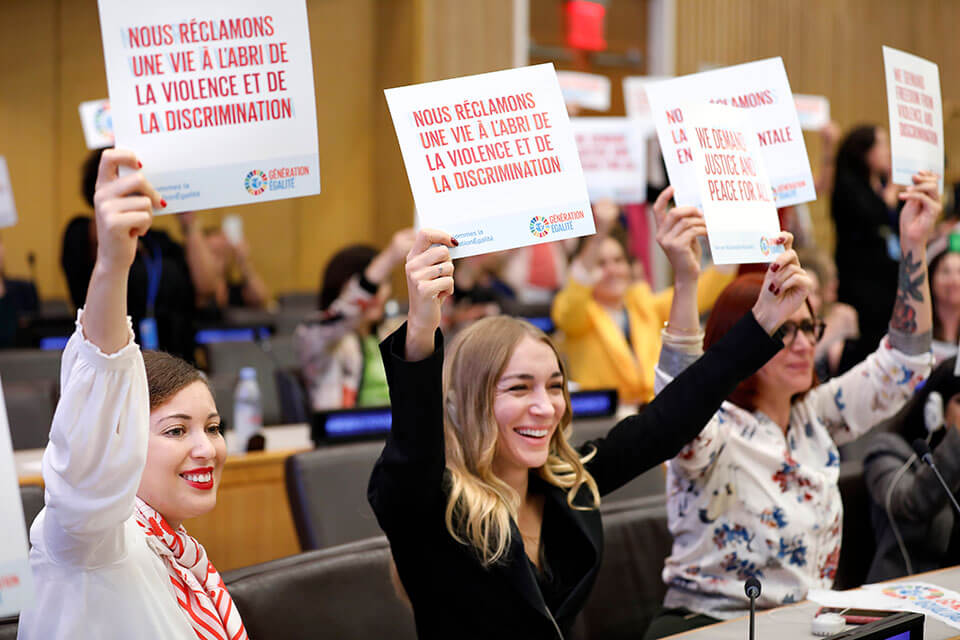 The Generation Equality Forum in Paris will take place from 30 June – 2 July. Attended by Heads of State, the Paris Forum will convene Governments, international organizations, civil society, youth, the private sector and activists from the entire world to make concrete, ambitious and sustainable commitments towards achieving gender equality. The Forum will also galvanize a multi-stakeholder ecosystem to advance gender equality to ensure sustainability and accountability.
The work of the Generation Equality Forum in Paris aligns to the priority given by France towards equality between women and men, as an important cause carried by the current presidential mandate. France has adopted a feminist-oriented diplomacy approach based on its 2018–2022 International Strategy for Gender Equality. This has already been given concrete expression during the French presidency of the G7 through several multi-stakeholder initiatives including the Biarritz Partnership which galvanizes members to adopt and implement progressive legislative frameworks for gender equality.
Registration details for the Forum in Paris will be available shortly on this website.