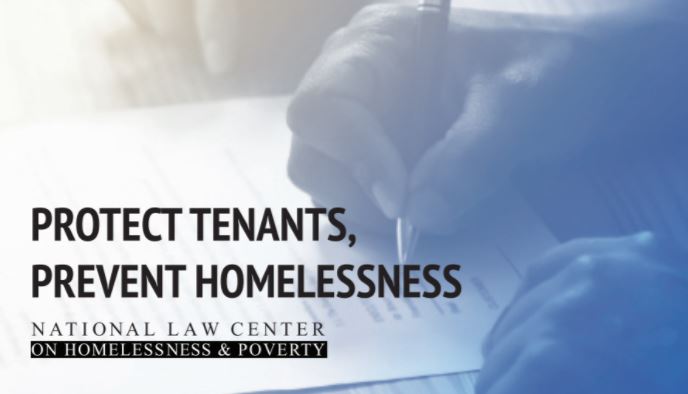 Register now for this FREE webinar
Thursday, March 22, 2:00 p.m. – 3:30 p.m. ET | 11:00 a.m. – 12:30 p.m. PT.
This webinar will introduce the latest report from the National Law Center on Homelessness & Poverty, Protecting Tenants, Preventing Homelessness. The report discusses the link between renters' rights and homelessness. It details how the lack of affordable housing has increased housing instability and evictions, amplifying the current homelessness crisis. The report also provides solutions to strengthen housing stability for low-income renters thereby decrease homelessness. Speakers during the webinar will include:
Tristia Bauman; National Law Center on Homelessness & Poverty
Eric Dunn; Virginia Poverty Law Center
John Pollock; National Coalition for a Civil Right to Counsel
Aimee Inglis; Tenants Together
After registering, you will receive a confirmation email containing information about joining the webinar.