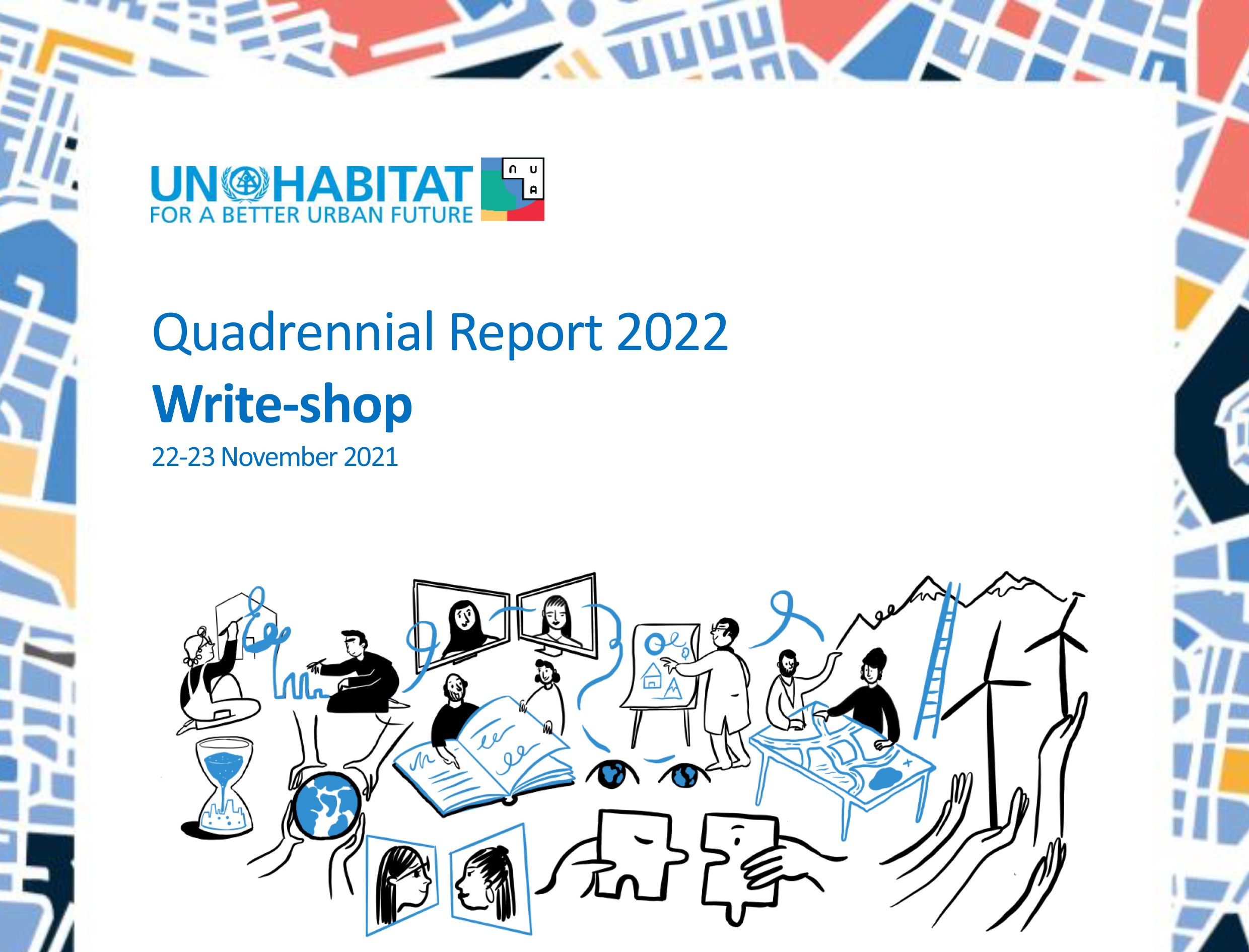 The Global Platform for the Right to the City (GPR2C9, invited by UN-Habitat, has participated in several workshops to contribute to the drafting of the UN Secretary General's Quadrennial Report on progress (and setbacks) in the implementation of the New Urban Agenda.
The workshops were held on 22 and 23 November, where the GPR2C, together with HIC, Habitat for Humanity, Cities Alliance and other networks, presented its contributions, as well as in writing, through the participation of the GPR2C support team coordinators, Nelson Saule and Lorena Zarate.  
This report was established to regularly review progress on the New Urban Agenda commitments every four years. The next report, in 2022, comes at a time of great change and need. Around the world we have witnessed the impact of a pandemic on our already fragile ecosystems of social, economic and environmental conditions. The New Urban Agenda is now an even more vital tool to enable a sustainable future for the diverse and ever-changing urban environments we inhabit. More information can be found here.
Here you can see the submission sent to UN-Habitat, by the GPR2C, to influence the report on progress and setbacks in the implementation of the New Urban Agenda.
We thank members for their valuable contributions.