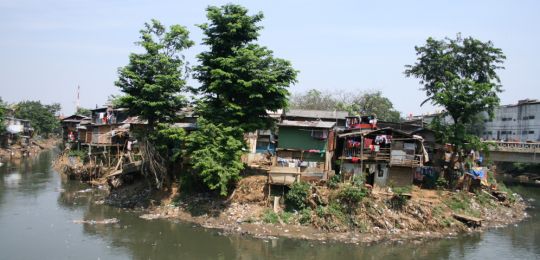 GPR2C Team (with Kota Kita Blog informations)
The International Institute for Environment and Development (IIED) has posted a blog taken from an extended interview with Kota Kita's Director, John Taylor, about urban policies designed to reduce vulnerability for riverbank communities. IIED is a world-renowned think-tank that publishes a number of journals that support development practitioners, such as Environment and Development. The interview was conducted by David Sattherwaite in October last year.
The Kota Kita is a partner of Global Platform for the Right to the City and participated in the Asia Meeting, hosted in Surabaya (Indonesia), in December 2015.
Read more: Indonesia hosts Asia Meeting of the Global Platform for the Right to the City
Please view the interview transcript here: http://www.iied.org/comparing-approaches-riverbank-vulnerability-indonesia
For the video of the interview please watch here:

While Kota Kita is most active promoting participation and good governance through our projects and training, we also generate knowledge as a research institution. In 2015 Kota Kita published manuals and booklets on: climate governance, informal public transportation, bicycling for women and girls, and gender-sensitive approaches to climate change vulnerability assessments. In 2015 we also published 4 articles, or book chapters, in peer reviewed journals. Over 50 of Kota Kita's publications can be downloaded on the Library page of kotakita.org.
*Find the original post here