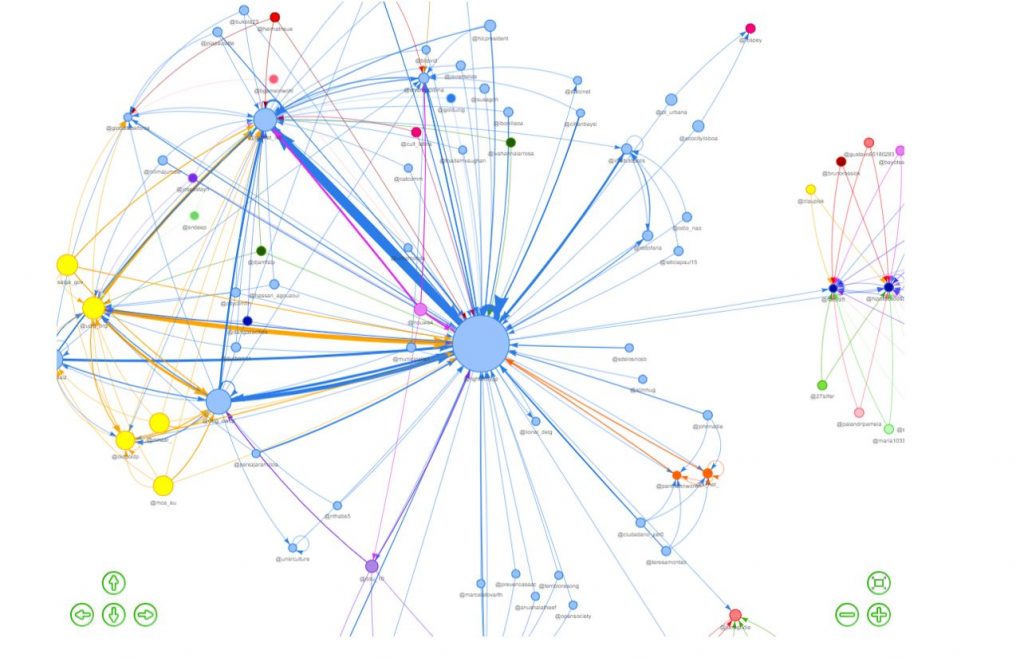 The campaign for World Day for the Right to the City was a great success, many thanks to all of you who made it possible!
This day was joined by different campaigns with the aim of giving visibility to the struggles, initiatives and materials around the right to the city. Specifically, the GPR2C together with HIC continued with its campaign for the promotion and protection of habitat defenders in their struggle for our human rights to housing, land and the right to the city. To do this, we flooded the World Cities Day channel with Right to the City (Derecho a la Ciudad, Droit à la Ville) messages.
We are pleased to announce that more than 400 accounts joined the campaign (between tweets and retuits containing #RightToTheCity #DerechoalaCiudad #DroitalaVille within #WorldCitiesDay).
Number of tweets and retweets containing:
#worldcitiesday – 393
#righttothecity – 235
#derechoalaciudad – 215
#uclgcongress -197
#humanrightsdefenders – 153
#citiesarelistening -120
#defensores – 87
#droitàlaville – 50
#derechoshumanos – 22
#cities4all – 20
The most influential accounts of this campaign were (no. of tweets  and retweets):
@right2citygp – 243
@uclg_cisdp – 88
'@habitat_intl – 80
'@citiesalliance – 65
'@uclg_org – 62
'@leilanifarha – 59
'@amnestyusa – 50
'@wiegoglobal – 44
'@techo – 42
'@rosaluxnyc – 42
Beyond the quantitative evaluation, the day of the campaign was evident the great mobilization in the social networks making the right to the city had great visibility at the international level. We achieved our goal!
At the begining of this article you can see a family photo (a graph) of the main accounts of the campaign that shows how they related to each other (who does retweet and mentions who).
Following, you can also see an image of the main themes of the day (around the HT Worldcitiesday):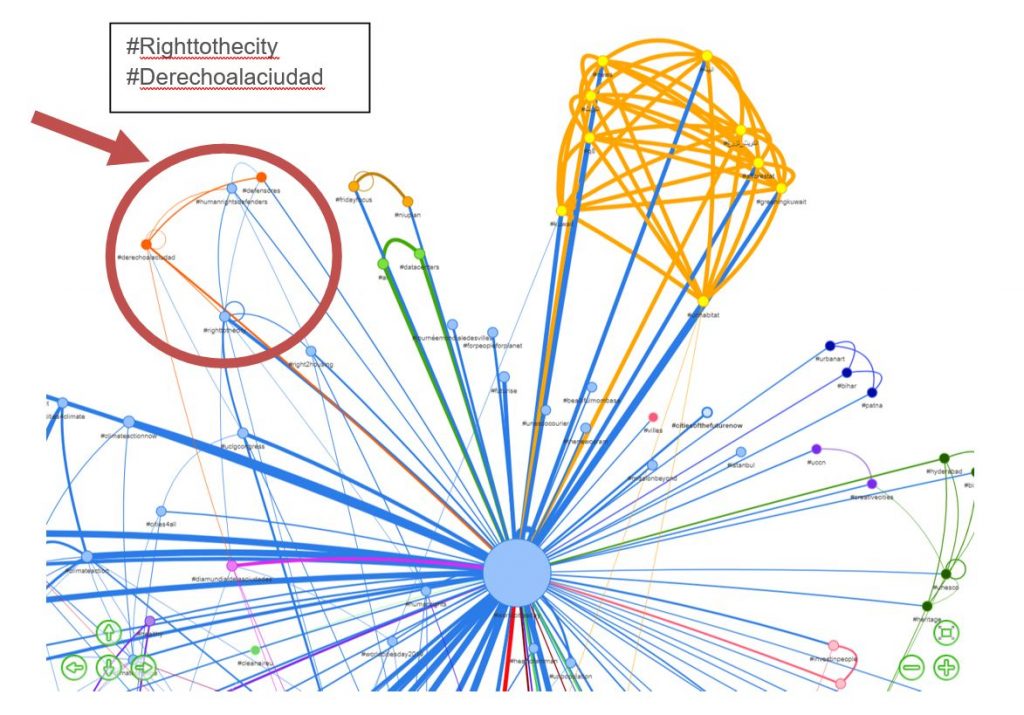 This campaign demonstrates our ability to influence when we organize and mobilize together! Social network campaigns are a great opportunity to use the strength of our network to make our agenda visible and, at the same time, strengthen our links.
More information on the importance of this kind of campaigns can be found in our "Guide to Digital Advocacy Campaigns".
¡ Thank you very much and see you in the next one!