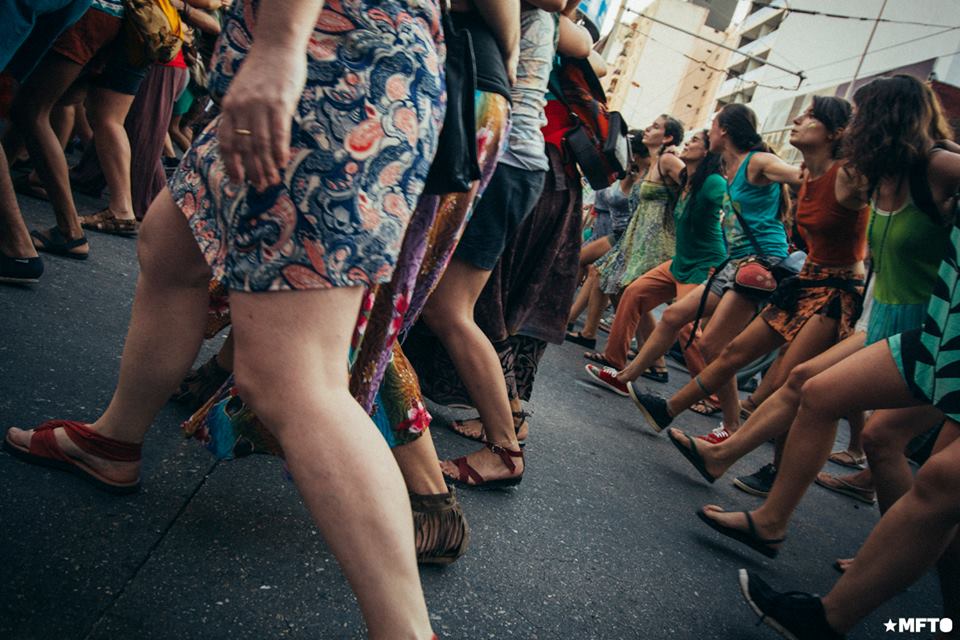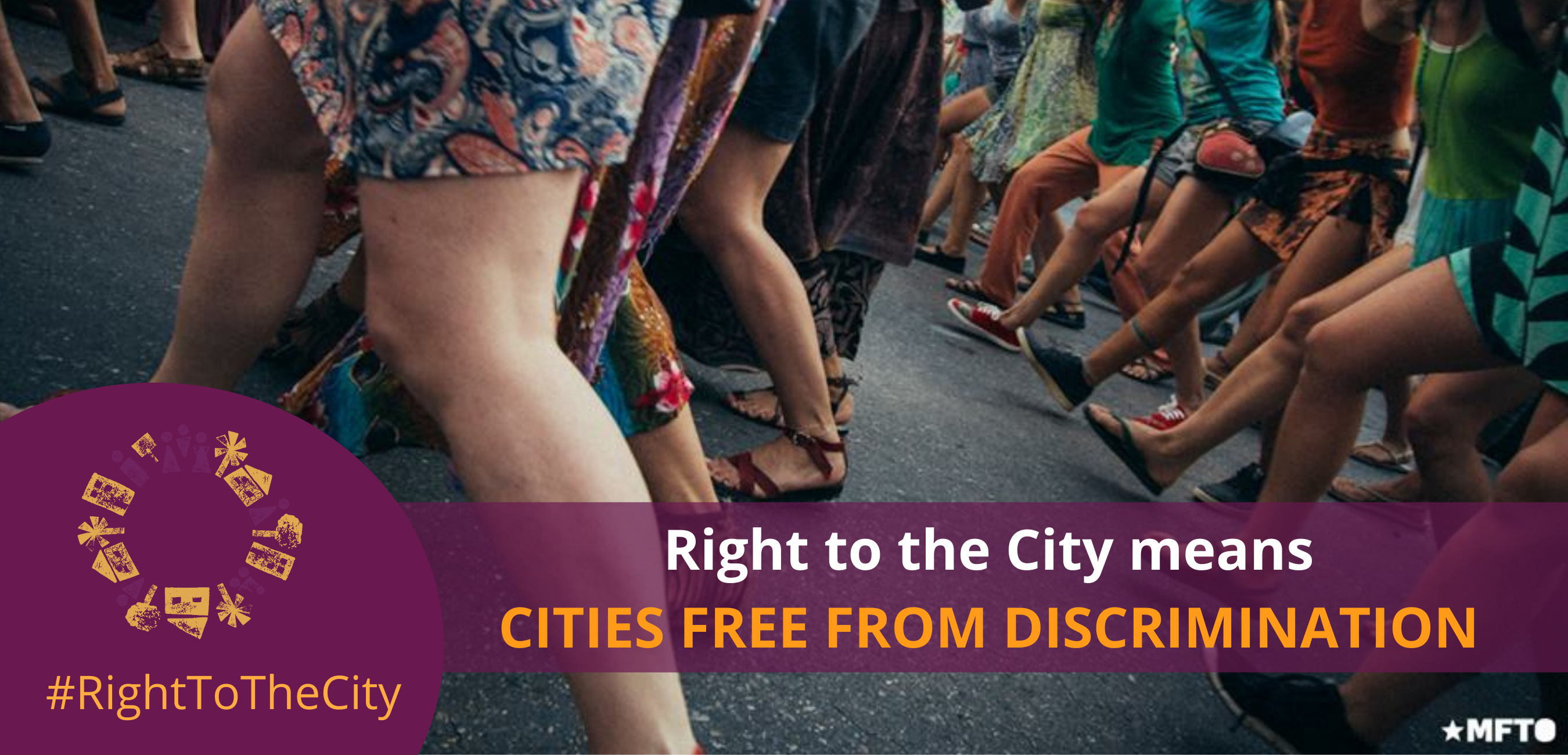 The International Women's Day (IWD), on March 8, and this month as a whole marks a key moment in the feminist struggle around the world. Cities Free From Discrimination is one of the

eight components of the Right to the City

. 

The role of cities in the fight against discrimination is essential, considering it is the main scenario where the right to the city is developed, protected, breached, and discriminated against.
From the Global Platform for the Right to the City (GPR2C) we fight for 

cities and human settlements free of discrimination based on gender, age, health status, income, nationality, ethnicity, migratory condition, or political, religious or sexual orientation; for cities and human settlements that embraces minorities and ethnic, racial, sexual and cultural diversity, which respects, protects, and promotes all non-discriminatory customs, memories, identities, languages, and artistic and cultural expressions of its inhabitants.
There can be no Right to the City




without cities free from discrimination!
The Global Platform for the Right to the City (GPR2C) joins the mobilization and publishes the Thematic Paper:
The aim of this document is to contribute to improving the implementation of the right to the city through some conceptual clarifications, experiences and recommendations in the field of non-discrimination.
It is the result of a collective learning process on the Right to the City, written by our consultants Irene Escorihuela, Marta Ribera and Natalia Caicedo from Observatori DESC, with the support of a reference group formed by different GPR2C's members and allies. 
A. Introduction: discrimination, inequities and cities
B. Discrimination in the city: against whom?
C. Discrimination in the city: how does discrimination happen?
D. The principle of non-discrimination in international law and jurisprudence
E. The experiences of local governments and civil society
F. Recommendations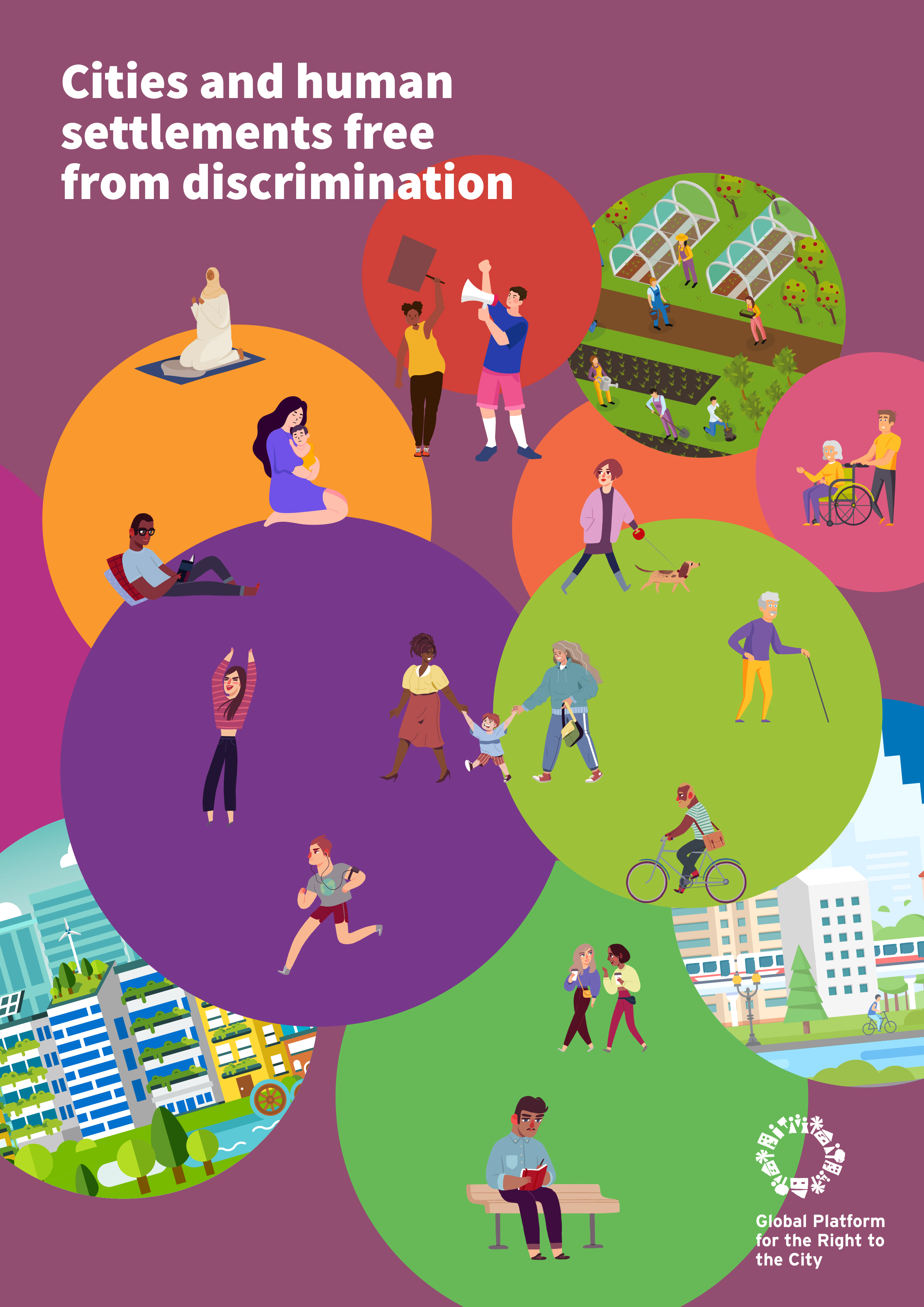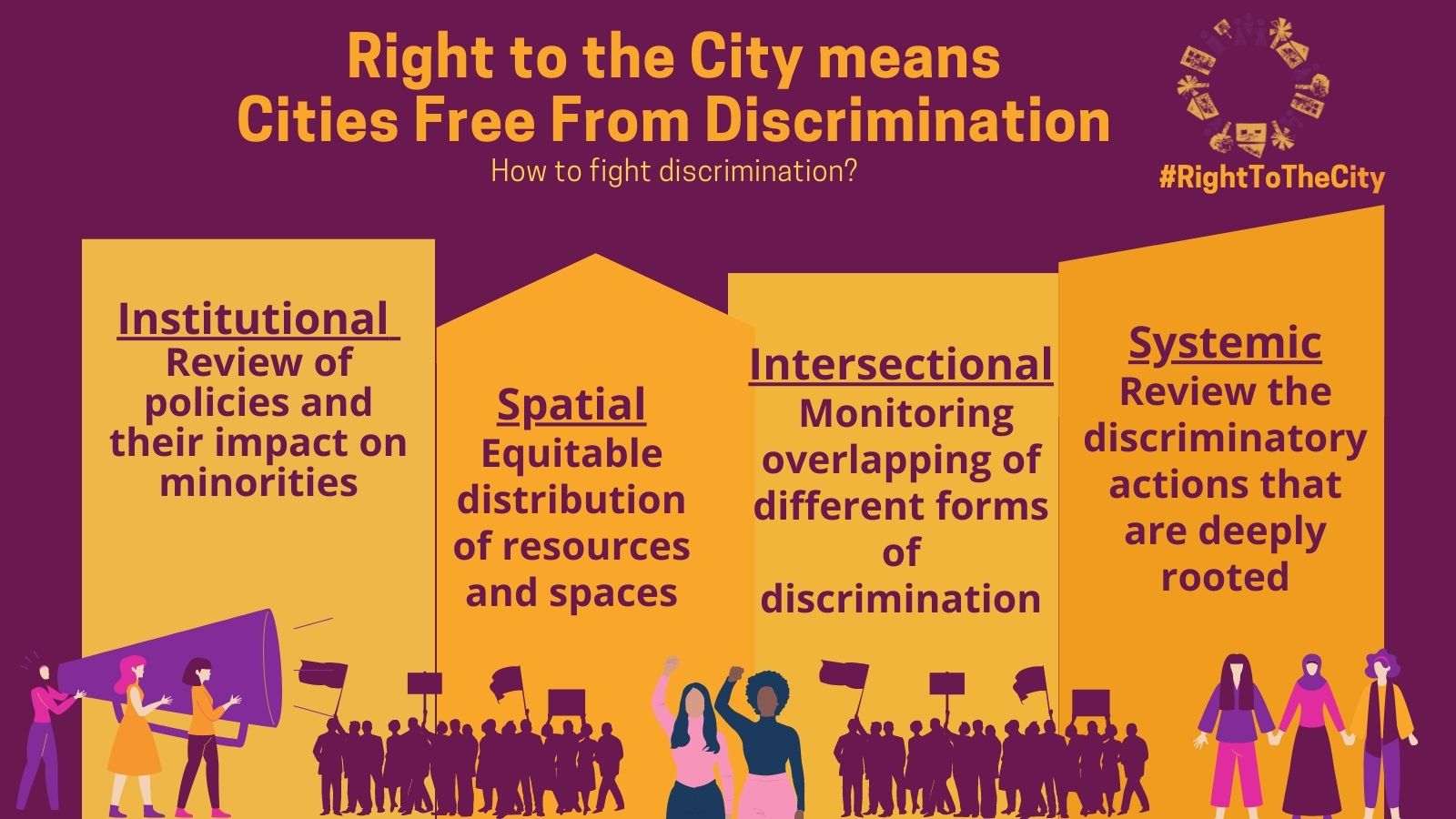 Download the Thematic Paper!
Cities and Human Settlements Free From Discrimination
All data recorded will only be used to monitor our Thematic Paper circulation and never for commercial purposes.