Inclusive citizenship
We call for inclusive citizenship and the mobilisation of citizenship rights through the local level
On the occasion of International Migrants Day 2021
The Global Platform for the Right to the City (GPR2C) claims for alternative understandings of citizenship that are inclusive and community-based. We strongly believe that the current global context of migrations cries for differentiated legal forms of citizenship that protect Human Rights for everyone. The mobilization of citizenship rights through the local level is essential for achieving the Right to the City as a perspective for social and climate justice at the global level.
We envision "a city/human settlement of inclusive citizenship in which all inhabitants (permanent or temporary) are considered citizens and are granted equal rights"
Global Platform for the Right to the City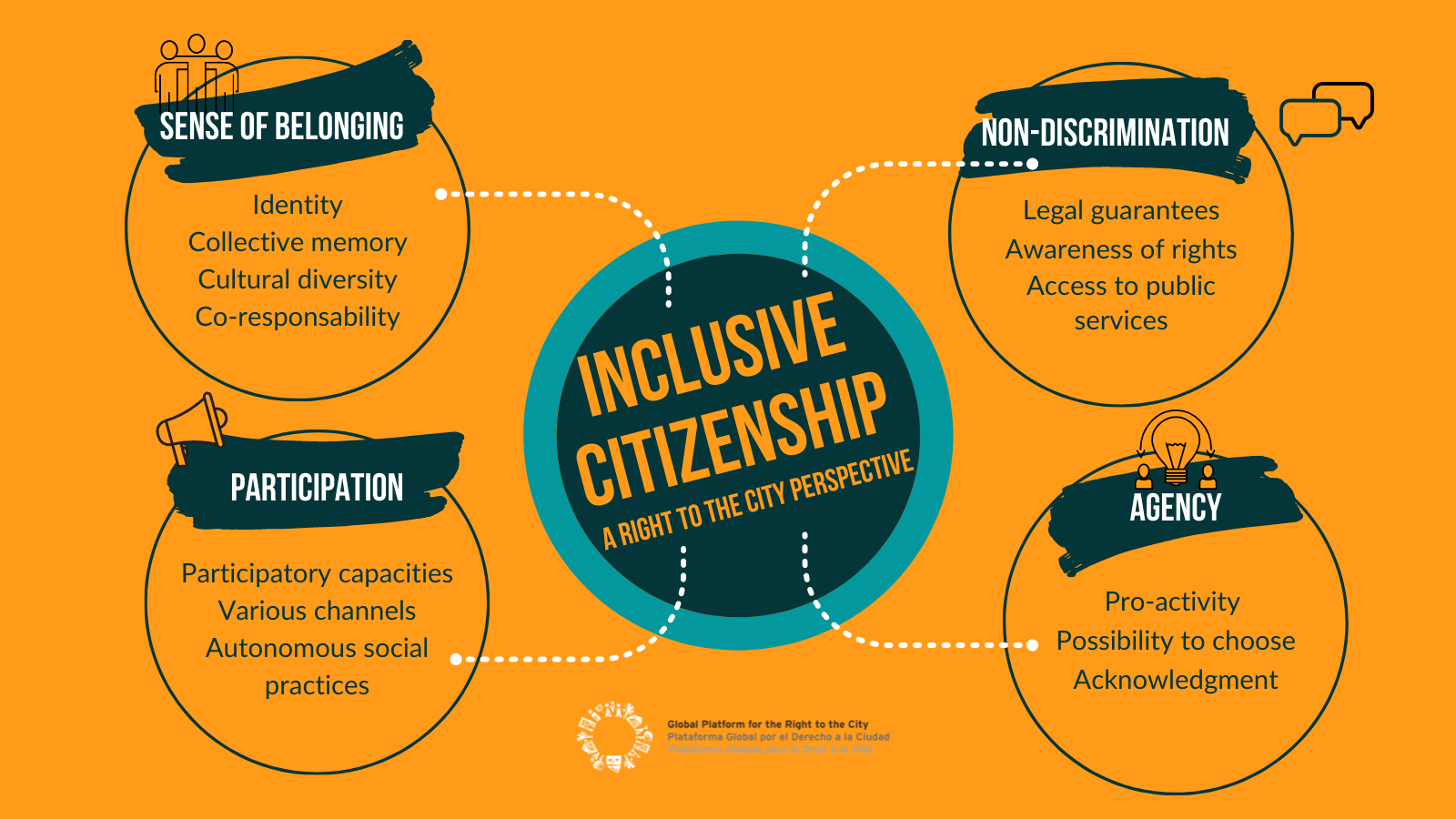 This new Thematic Paper produced by the Global Platform for the Right to the City wants to shed light on the potential and need for alternative forms of citizenship. Formal citizenship fosters a narrative of universalism, that all citizens have equal rights and obligations, but citizenship is "differentially experienced" by women, men, elders, youngsters, racialized persons, indigenous peoples, LGTBQIA+ communities, migrants… We sense an urgent need for going beyond the traditional top-down and state-centric perspective of citizenship, as citizenship should not be an instrument for exclusion but an including one.
Alternatively, we aim to discuss and foster new interpretations of citizenships that are conceptualized from a bottom-up approach, go beyond nationalistic understandings, and acknowledge diversity within equality. In today's globalized world, we call to detach citizenship from "state-centric" perspectives and be more sensitive to the reality on the local ground.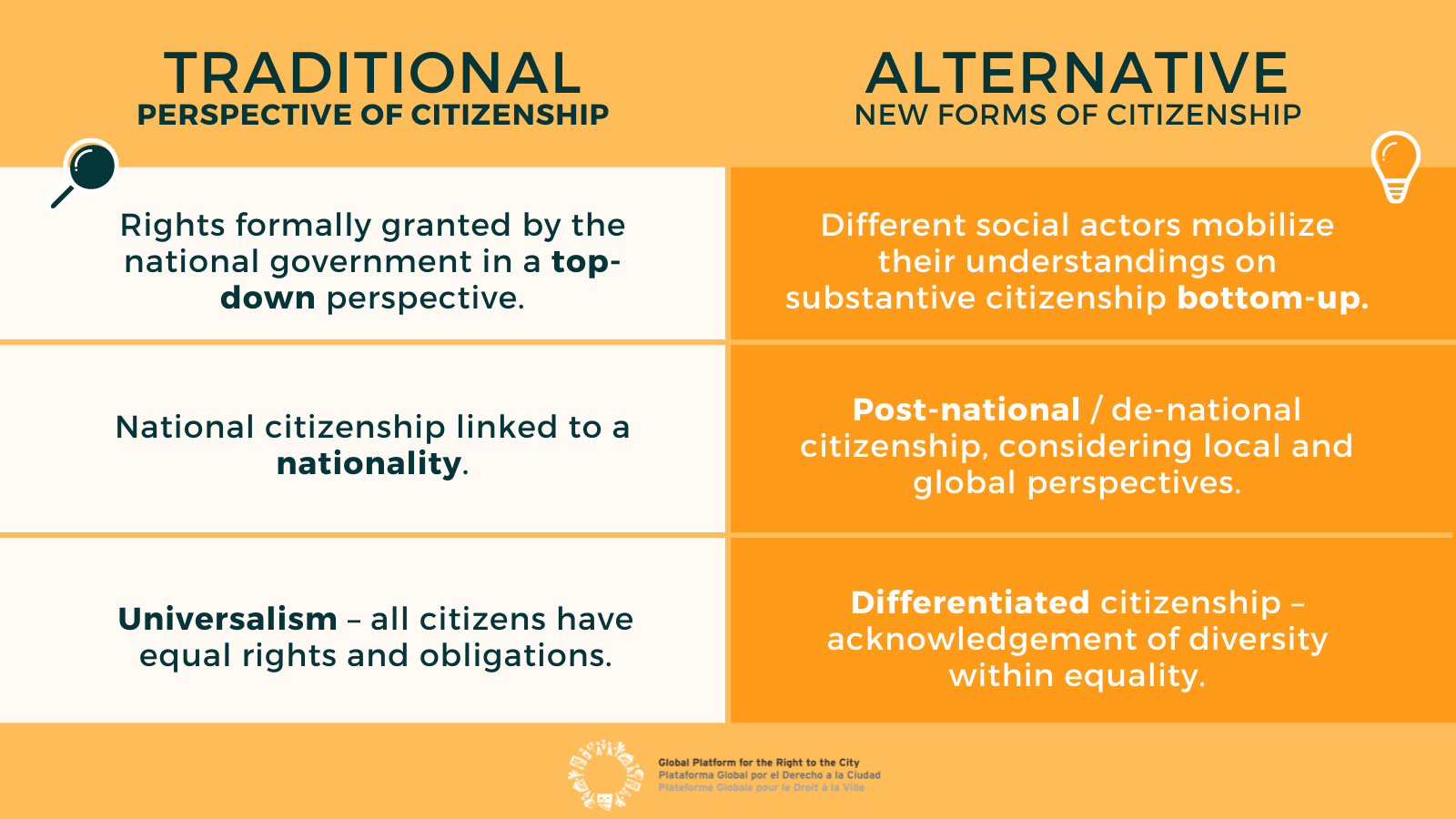 INCLUSIVE CITIZENSHIP IN CITIES AND HUMAN SETTLEMENTS
dOWNLOAD THE NEW THEMATIC PAPER!
All data recorded will only be used to monitor our Thematic Paper circulation and never for commercial purposes.